Go Back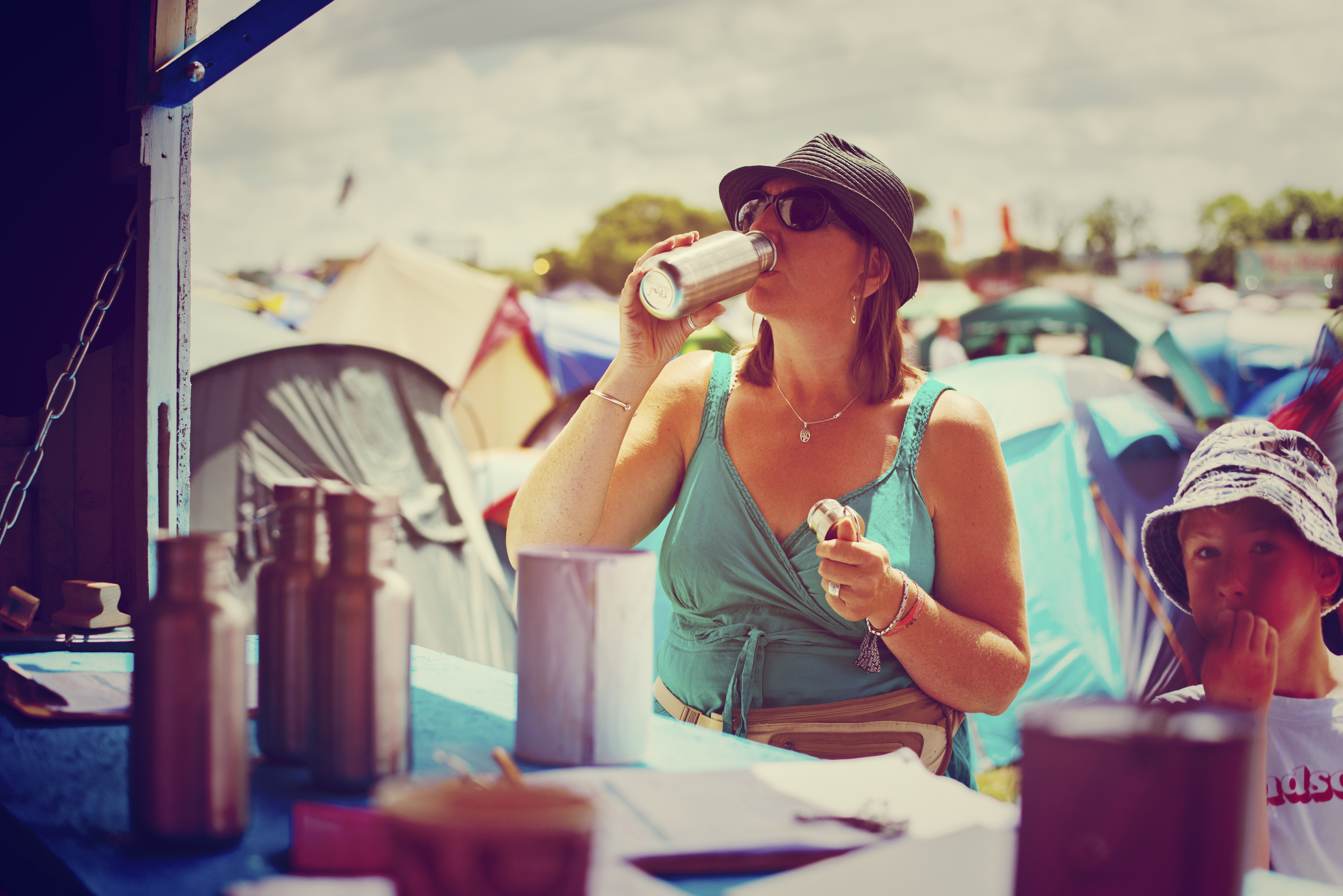 RAW at Glastonbury 2016
More bottles, more signatures and less plastic… a huge success overall. Bring on 2017!
Raw Foundation and Glastonbury
As part of their campaign with Raw Foundation, Glastonbury Festival continues year on year to step forward and reduce the amount of single-use plastic on site and encourage Festival-goers to bring their own reusable water bottles or buy a stainless steel bottle instead of buying bottled water.
Single use bottles cause an enormous amount of needless waste, especially as the Festival provides free tap water across the site.
Every piece of plastic ever made still exists somewhere and with an estimated 150 million tonnes of plastic currently littering our earth and oceans – it's time to clear up our festivals and clean up our environment.
The launch of reusable British steel pint cups
After three years of research and development, Michael and his team were delighted to launch their recycled, stainless steel cup. The pint sized cup is not only sustainable but manufactured in Britain – further helping the British steel industry.
Over 200,000 cups were in circulation in ten major bars across the site with festival goers paying a small £5 deposit on buying their first drink.
Lucy Smith, the festival's Green Initiatives and Sustainability Coordinator, worked hard on this project and believes the festival goers will support the scheme; "It's part of the reusable revolution. It's very similar to paying 5p for a carrier bag. We think people will take to it."
Raw Foundation and WaterAid
As well as filling your water bottle from any of the 400 (drinking) water taps, festival goers are able to pick up a reusable bottle and refill it for free at either the Raw Foundation or WaterAid kiosks, which are dotted around the festival site.
At the kiosks, you can learn more about WaterAid's incredible work to give everyone, everywhere access to safe water and sanitation.
WaterAid aim to remind festival-goers how lucky we are to have taps and safe water sources in the UK so rather than buying plastic bottles that will ruin the site, buy a reusable cup or bottle and drink their fresh tap water all festival!
For more information about the work of WaterAid, visit www.wateraid.org
2017…
For more information regarding RAW Foundation and Glastonbury Festival please click here.
2016 Images