Go Back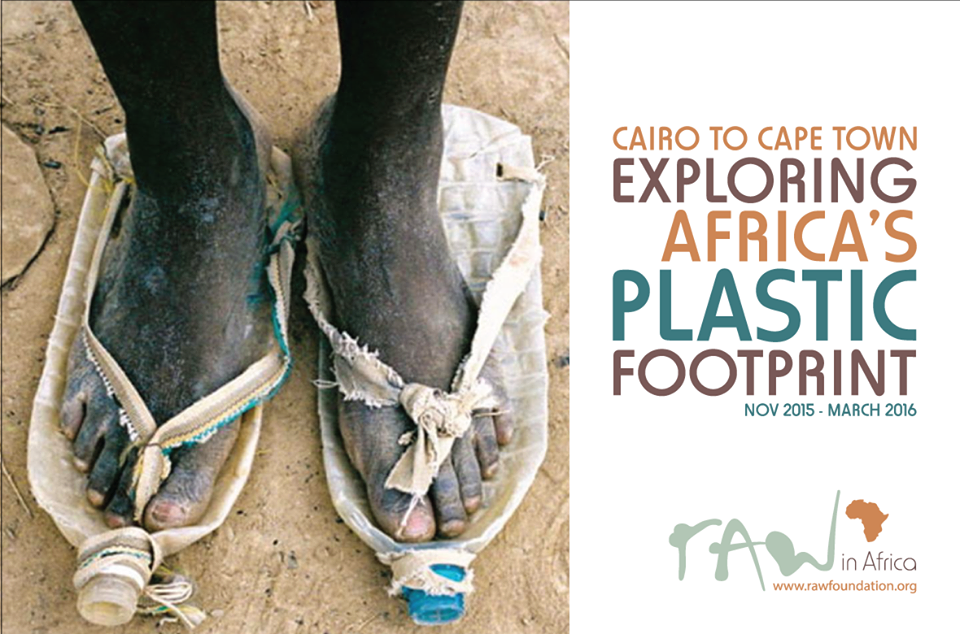 Raw in Africa 2016/17
Cairo to Cape Town: Exploring Africa's plastic footprint.
We did it – but the journey is far from over!
Leading a world's first expedition, Melinda Watson set off to explore the length of Africa from Cairo to Cape Town, to shine a global Spotlight on the scale and peril of plastic pollution.
The key purpose of this pioneering journey was to track the world's plastic footprint in some of the most extraordinary and remote landscapes in order to raise awareness about the true extent of 'transboundary' plastic pollution and inspire action worldwide.
What types and quantities of plastic waste were there? Where did they originate? What were the impacts? What is being done about it and what are the solutions?
Over 17,000 kms, bush-camping all the way and recording rubbish every 100kms, Melinda dived into dangerous rubbish dumps, located landfill sites, surveyed source to sea debris, opened government official doors, met waste ministers, reviewed reuse and recycling initiatives, carried out beach cleans, probed into pristine environments, tapped into tribal wisdom, collaborated and created lasting links.
Passionate about the need for urgent, effective and suitably radical responses to our plastic challenge, Melinda's adventure-with-purpose story combines an engaging message and a strong call to action.
Why was this important?
One of the difficulties with responding to the problem of plastic waste lies in locating responsibility for its impacts. More research was needed to identify sources and locate areas where policy can have the greatest impact.
A major concern is that so much plastic waste ends up in every part of our marine environment, with dramatic concentrations being found in the five major ocean gyres. The vast majority of what's found in the sea originates from the land – from sewage, storm drains, waterways, beach and coastal litter, as well as dumping, industrial activities and landfill sites.
The collection of plastic data from Africa allowed us to come up with effective solutions to reduce plastic waste, review the effectiveness of existing legislation and compare approaches from different parts of the continent.
We want to keep plastic out of our oceans and eliminate single-use plastics by 2030!
The Raw Team
Melinda Watson MSc, FRGS team-leader, is a sea lover, teacher, campaigner, designer, mother and activist, recently awarded an Earth Champion 'Change Agent' award. A publication includes 'Materials Awareness' in The Handbook of Sustainability Literacy: skills for a changing world. She is the Founder of Raw Foundation, a campaigning organization targeting all types of disposable waste.
Alexander Mourant is a freelance photographic artist, graduating from BA (Hons) Photography at Falmouth University in 2017. He regularly undertakes commissioned work whilst pursuing personal projects. His practice revolves around the continuous nature of experience, largely in a response to his time spent with Raw Foundation in Africa.
Laurence Hall videographer, is Director of Laurence Hall Ltd, a commercial media production and consultation company, specialising in dynamic video content to produce inspiring stories. He is also Co-Director of Handshake Productions CIC, a not-for-profit digital media production and training company. Handshake Productions also run The Great Primate Handshake expeditions across Africa.
Steve Newsway driver, is a mechanic extraordinaire and true bushman from Oasis Overland Ltd, who are UK based experts in expedition logistics, covering trips in Africa, South America, Central Asia and Europe. Responsible for vehicle maintenance and all aspects of driving, his off-the-beaten track experience and knowledge was invaluable.
The journey
Egypt, Sudan, Ethiopia, Kenya, Tanzania, Malawi, Mozambique, Zimbabwe, Botswana and South Africa.